Open Monday thru Saturday
10-2:00
With the latest spread of Covid, I'll be wearing a mask again when customers are shopping at tcrown.
Call 630-357-7707 for details.
If you click on the Triple Crown Trading sign to the right, you will be taken to the tcrowntom eBay store auction page!
Triple Crown Trading LLC
414-b West Fifth Avenue
Naperville, IL 60563
tcrowntom@gmail.com
Phone: 630-357-7707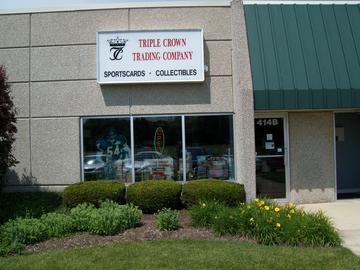 You can click on any of the card photos on this page to be taken directly to the eBay auction page for that card.